Currently Genesis Dream Foundation assists an orphanage which shelters 18 children rescued from the streets of Tijuana, Mexico. We bring groups monthly to celebrate special occasions, provide supplies, and assist in construction. Most importantly, the quality time spent with the children at the orphanage brings happiness into the home and smiles on their face.
OUR IMPACT
Genesis Dream Foundation and volunteers participate in projects yearlong. You have the opportunity to Travel, Give, Build, Enrich and Partner with Genesis Dream Foundation.
TRAVEL with Genesis Dream Foundation on a Mercy Trip to show your support. A mercy trip takes place once a month and consists of visits to local orphanages, community hospitals and celebration of special occasions and holidays.
GIVE to demonstrate your support in the interest of children. Fundraisers take place several times a year. Your gift provides a child with a better life, and the right tools to attain a bright future; with the essential support, everyday needs are met. Fundraising helps to support the costs of shelter, food, school supplies, doctors visits, clothes, linens, toys, and more.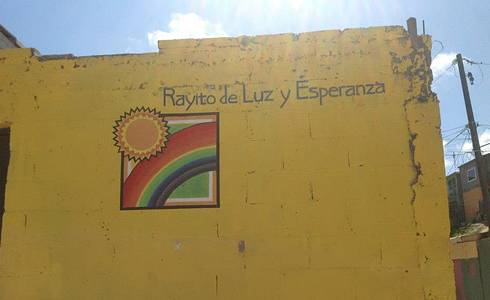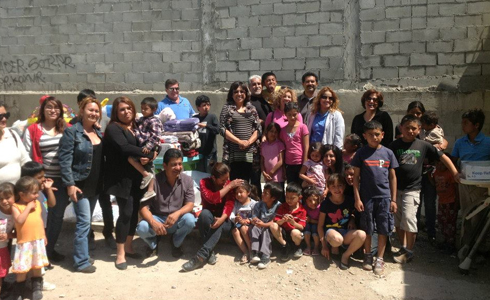 BUILD a legacy within the Community, be a part of the Journey; get involved with the Buy a Brick Project. To improve the lives and strengthen the dreams of children by facilitating the construction of a house for them to call home.
ENRICH the lives of children with your talents. Think you can provide a much needed education for children? Are you a teacher, doctor, musician or work in a professional capacity? Donate your time and skills to make a difference. Enlighten children and make an impact by sharing your area of expertise. We encourage all professionals to participate. Special recognition to those continuing to donate their time and talent. You can be a part of the impact, please contact us for more information.
PARTNER with Genesis Dream Foundation to raise awareness and support for children. Humanitarian Liaison Geri Olayan, with the support of JetBlue Airways and its employees; facilitate Genesis Dream Foundation projects. Previous projects include providing over 1,000 infant kits to newborns at the community hospital and gathering pillows and pillowcases for orphans.
Together we can make a difference in a child's life.
We offer monthly trips to different orphanages in Tijuana and Ensenada and local hospitals to bring food and supplies, you are welcome to join us and be part of these projects that will change many lives and in return it will change your life, if for some reason you cannot travel with us we invite you to donate a Wal-Mart or Costco gift card. On these trips when we cross the border we make a stop at the local Costco and purchase groceries or hygiene basic products. You can be a difference… little things can make a big difference.
BUY A BRICK
Assist in the renovation of a residential home housing
40 children that is in desperate need of reconstruction.
BECOME A SPONSOR
Pledge your support to the neglected children
of Tijuana, Mexico by donating monthly.